Tales of a 21st Century Gypsy
April 30, 2004. In Court.
I actually came through Arlington this week because I was being sued. If you've been reading this blog regularly you might be thinking, as one person remarked, "do I detect a pattern here?" Pursuit by Canadian collection agent, small claims court, what else is going on here? It's not a pattern, it's an utterly unexpected onslaught of hassles over money and the law – the phone hassles, the lawsuit, a run-in with Mastercard, a ticket for going through a red light that I sure didn't see. It all makes me wonder what's going on.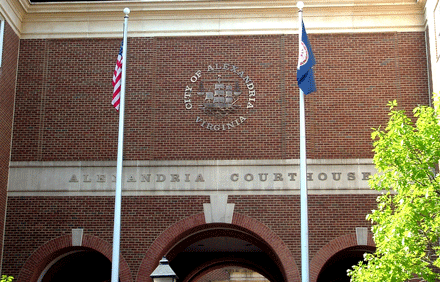 The lawsuit arose because I scratched someone's bumper in a poor attempt at parallel parking. I didn't realize I'd done it, but when he pointed it out I agreed that I had, and he went off to get a repair estimate. He came back with estimates from two shops, one three times the other. Of course I sent him a check for the lower. Whereupon he sued me for the higher.
I was flabbergasted. Did he think a judge would award him the higher amount to do the same work, and let him keep it when he took the car to the cheaper shop? And if he had to spend it on repairs, why waste everyone's time in court? But when I called to ask why he was doing this, he hung up on me. I had tried to deal with him on a friendly basis, since I certainly had scratched his bumper, but clearly he preferred to throw his rather considerable weight around in court instead.
I was annoyed and furious, and just didn't want there to be any chance of him having the satisfaction of winning. I thought about treating it all as just another experience in the way the US works, and writing about it on this website along with my other experiences. I got there early to take photos of the courthouse, and went in armed with a notebook for writing about the court scene and a pile of New Yorkers to read while we waited our turn.
As it turned out, we mediated. He presented a case that was totally new to me – two estimates quite close together, and my check for much less than either. I was so angry my hands were shaking as I pulled out the much lower estimate he had given me, which I had paid. At this, we were all a bit baffled – why did he and I have radically different estimates from the same body shop, written at the same time? Lisa, our down-to-earth mediator, suggested we split the difference. He suggested I pay him the lower of his two estimates – still much more than the estimate he had given me. I suggested we call the body shop and ask what this was all about. Financially a bad move on my part, as it turned out, but we did figure it out – the shop had given him two different estimates, mine and his, and they combined to cover the work to be done. He had only seen the higher one, I had only seen the lower. Which meant he actually did have a case, and we arrived at a compromise easily from there.
On the surface, the event ended amicably. Waiting for Lisa to file the papers, he told me about growing up on a farm in south-western North Carolina, where his dad taught him to drive a tractor when he was ten, before he was even tall enough to see over the wheel. He milked cows, slaughtered chickens, raised pigs. He got away from that life by studying law enforcement in college in Greensboro. Now, in middle age, he works for the Justice Department, and is detailed to Capitol Hill to help investigate infractions for various congressmen. He described his work in a tone of surprise, that a black farmboy from North Carolina had landed up on the Hill, regularly meeting (as he made sure to let us know) with congressmen and senators. He also told me about his sixteen-year-old daughter, whom he has raised alone since her mother died in childbirth. She plans to go to Georgetown and then study law, but doesn't expect to ever leave her father.
I was torn between regarding him as an interesting cultural experience along with all the others I've met, and thinking him a boorish, bullying type whom I wouldn't want to meet in a dark alley. A law enforcer who is delighted by the knowledge and power his work has given him, who sued me rather than calling to resolve the problem, while telling me how nice he was being. A man who phoned my house and spoke to Susanna so rudely that she left a panicked message on my cellphone warning that he was crazy and under no circumstances was I to give him my cellphone number. An interesting type to interact with, perhaps, but not someone I have any desire to see again.
Continue to the next entry.
Return home.
Unless otherwise marked, all text and photos on this site ©Joy E. Hecht.