Tales of a
21st Century Gypsy
May 5, 2006.
Paradise in Oklahoma
I left Texas and unexpectedly found myself in paradise.
As they describe it in the Qur'an, paradise is water, flourishing green plants, an oasis in the desert. Well, the Chickasaw National Recreation area isnít surrounded by desert Ė in fact, itís surrounded by extremely verdant Oklahoma countryside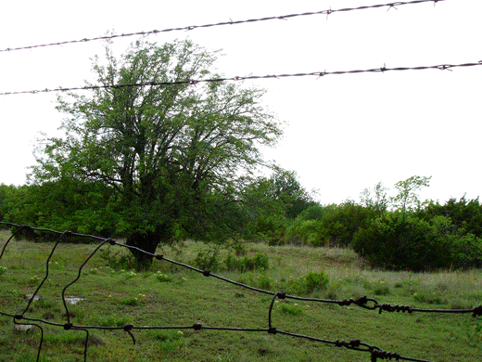 - but after three weeks in Arizona, New Mexico, and Texas, it felt as if it were. And all at once I felt as if Iíd just gone through three weeks of bad hair days, though I hadnít known it at the time. My system seems to flower when thereís water abounding.
Of course, as soon as I left Chickasaw Ė as I write this Iím in a diner in Sulphur, Oklahoma, eating scrambled eggs and grits Ė the magic of the place had become a memory, something I know I experienced but could no longer feel. This morning, though, I was there. I sat cross-legged on a rock at the head of a stream, the water of Antelope Springs flowing out from under me. I listened to the bubbling of the water emerging from under my rock, mixed with the higher-pitched tinkling as it bounced over