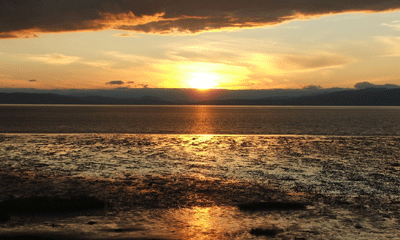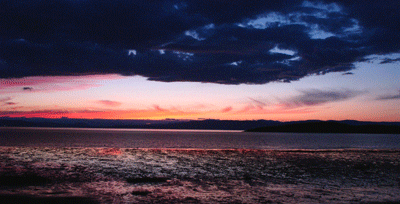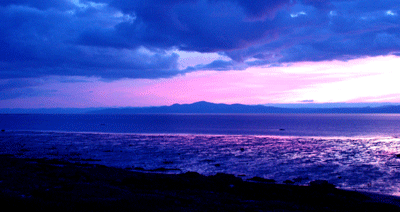 with everyone - the informal, instead of the formal "vous." In France it would give great offence if you use "tu" to a stranger. In Quebec it would seem awfully unfriendly not to.
One of these people - she and her husband – are from the Montreal area, but they have what they called a "chalet" in Kamouraska. "Chalet" in French translates as "cottage" in English, it's not the lavish home suggested by the English word. And this was certainly a basic cottage - no electricity, no running water. They spend three weeks a year in the town, when the husband has vacation. Another man joined us, who lives there year round. He pointed out the two silos of his farm, which his sons took over from him when time came for him to retire. Now he works part-time for the town, and he advised me on the best spots to evade the restrictions on spending the night in my van. He was a friendly man, but I couldn't understand his French at all. The woman said he had the accent "du terroir" (which means land, or territory - has nothing to do with terrorism!). He was a man of the soil and spoke that way. She had to translate from French to French, though, so I could follow what he said. Everyone comes to the terrace, she told me, to watch the sunset, meet up with their friends, chat, and make new friends. We all stayed till the sun had disappeared and the clouds went from rosy pink to deep blues and grays.
In the morning I woke early; I've come almost to the eastern edge of the time zone, and by five it's light outside. It's lovely here in the early morning, quiet, gray, peaceful. The tide was ebbing once again, the fragrant mud emerging, gleaming in the sunlight from behind the clouds. Songbirds filled the air in the gardens, while gulls screeched over the water and picked their way delicately across the tidal flats. Even the early morning walkers apologize for an accidental loud noise. It smells of the sea, without the crashing of waves to disturb the perfect calm of the morning.
Continue to the next entry.
Return home.
Unless otherwise indicated, all text
and photos on this site &copy Joy E. Hecht.